FounderBook
From Idea to MVP - in this book, we're bundling all our knowledge about founding software startups without having a technical co-founder.
Order on Amazon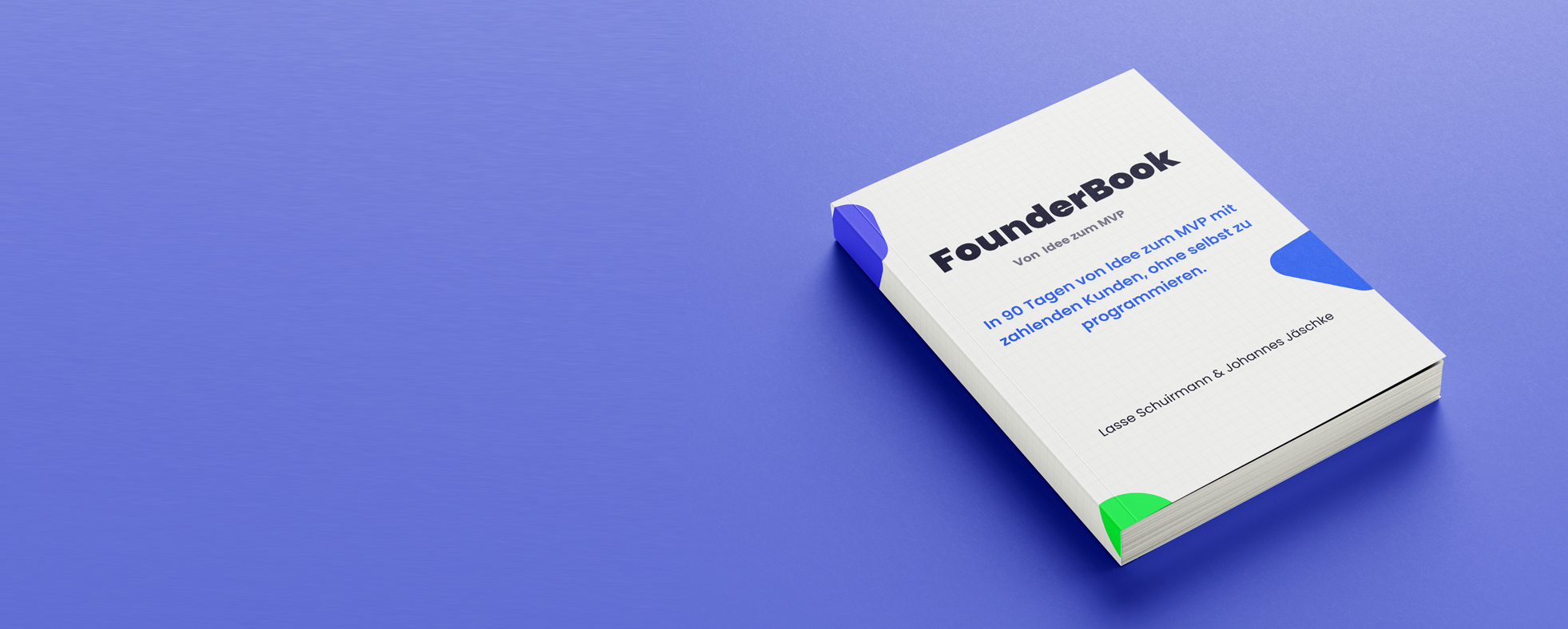 ATTENTION: The FounderBook currently only exist in german language. Please contact info@founderblocks.io if you are interested in an english version. Once there is enough interest, we will get a professional translation of our book done.
Do you have an idea for a software startup, but can't code yourself?
Then you are like most non-technical startup founders we have worked with so far.
But you have an advantage: you hold a step-by-step guide in your hands here and can benefit from the experience of 50+ startup founders. You'll learn to:
Find out if customers are actually willing to spend money on your idea (before you go "all-in" and spend money on tax accountants, limited liability company formations & developers).
How to develop an MVP as cheaply and quickly as possible and avoid the typical beginner's mistakes (especially if you don't know how to program yourself)
How to create substance for later investments (even without having a CTO or technical co-founder in the team)
How you can build a profitable software startup as a founder without programming experience.